From initial prototyping, up to large volume manufacture, GBE offers the right manufacturing solution for a wide range of industries. Our team can carry out full in-house assembly, including managing procurement of mechanical components built by local manufacturers, to produce your product to your specification. We also have extensive experience working with offshore vendors to provide a fully managed manufacturing service for large volume contracts - this is primarily within the consumer product sector.

GBE has extensive PCB assembly capabilities which has built reputation for quality and efficiency. We maintain a flexible approach to allow us to get the job done in the time frame set by our customers.

We also specialise in kitting and BoM procurement, allowing you to streamline your production. Doing so will reduce your inventory and reduce cost.

Once manufactured, our dedicated support team offers full product assembly as well as program & test to ensure your product is ready straight out the box. This allows our customers to focus on sales and business opportunities without the worry of managing production and shipping logistics.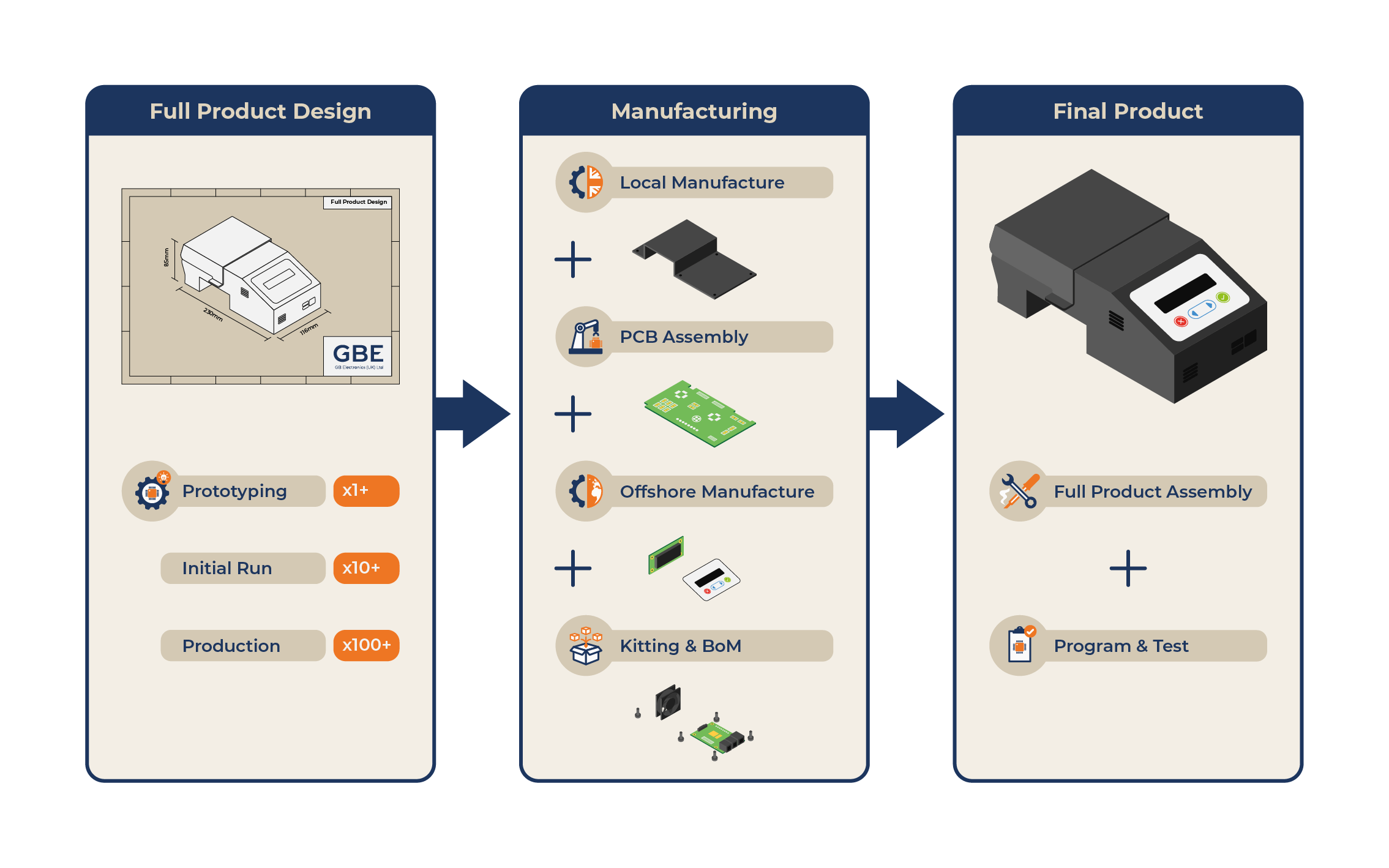 GBE offers a wide variety of manufacture services, including PCB assembly and full product box build. These services are flexible to suit your exact needs, you can find examples within our work. The close collaboration between our design and manufacturing teams enables GBE to offer long-term, value-added product manufacturing and support solutions across all areas.